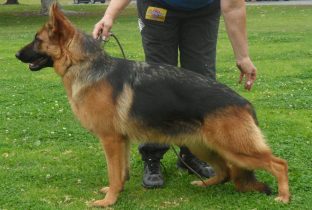 Brynn vom Lundborg-Land
Brynn vom Lundborg-Land, H & E OFA Good, DM Free Brynn is line bred on one of the German "Greats" Mulitple VA Quantum von Arminius 3-4. Her maternal grandfather is the famous Multiple VA Zamp vom Thermodos..
Make your puppy deposit below!
All pick positions are a reservation based on how many puppies are actually produced from the litter. Deposits can be forwarded to the next available litter.