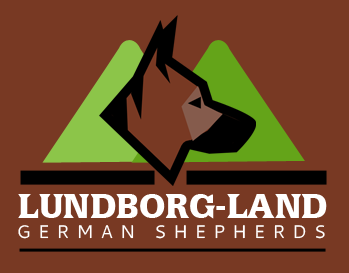 Congratulations on Your Puppy Selection! The puppy will be so happy to see you when you come for puppy pick up.
All pick positions are a reservation based on how many puppies are actually produced from the litter. 
Puppies go fast! It is always a good idea to quickly make a deposit on the litter you like.  We provide a fast and secure payment method below to insure your position on a litter.
Be sure to enter the litter you are interested in the form below.  Reservations of German Shepherd puppies for sale are on a first come, first serve basis. This is the only fair way of ensuring great service to everyone. Lundborg-Land German Shepherd Puppies may be reserved by a $500.00 non-refundable deposit.
This $500.00 deposit will be applied to the final purchase price of your puppy. Please give us a call for puppy pricing.
A deposit is a "good faith" commitment on the client's part that they are done shopping and have decided to purchase from us.  Deposits can be forwarded to the next available litter depending on the circumstance.
When you complete your order we suggest you give us a call. We will give you personal consultation on your puppy litter selection.
(951) 443-4318
We Protect Your Privacy
Satisfaction Guaranteed
Your Data is Safe With Us