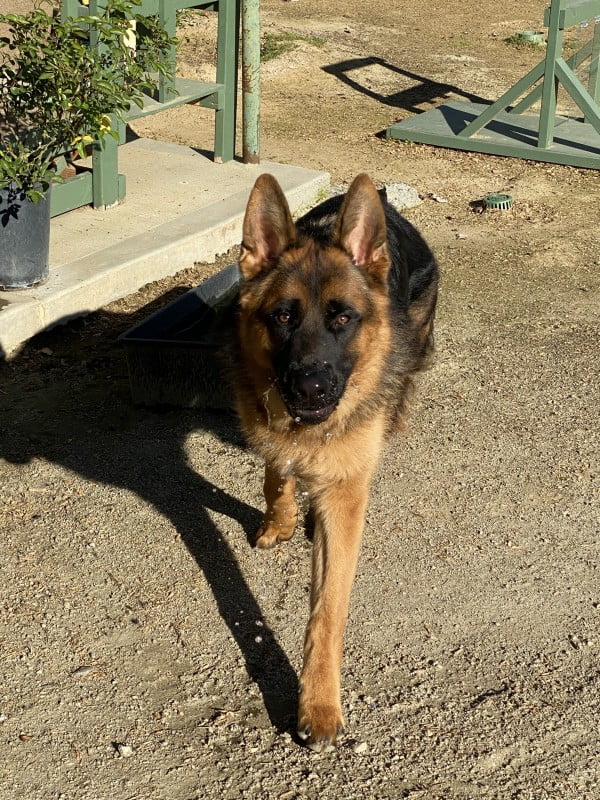 Panzer is a beautiful 9 month old German Shepherd Male. We are looking for a rescue home for him.
He will need some special care and most likely some medication to treat a minor hip condition he acquired in the womb. This is not a genetic hip condition as it was most likely caused by his position in the womb.
Panzer is very active and loving to all. He will make an excellent companion for years to come. He does have a slight limp from time to time which he easily over comes with his big heart.
We want to make sure his new home will fully understand his condition and be prepared to provide the treatment he will need to enjoy his life. There will be no charge for Panzer. He is just too beautiful and loving to put down. Please give us a call for details so we (Panzer) can get acquainted.