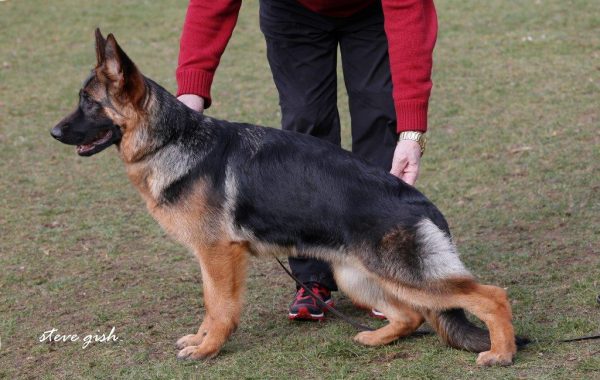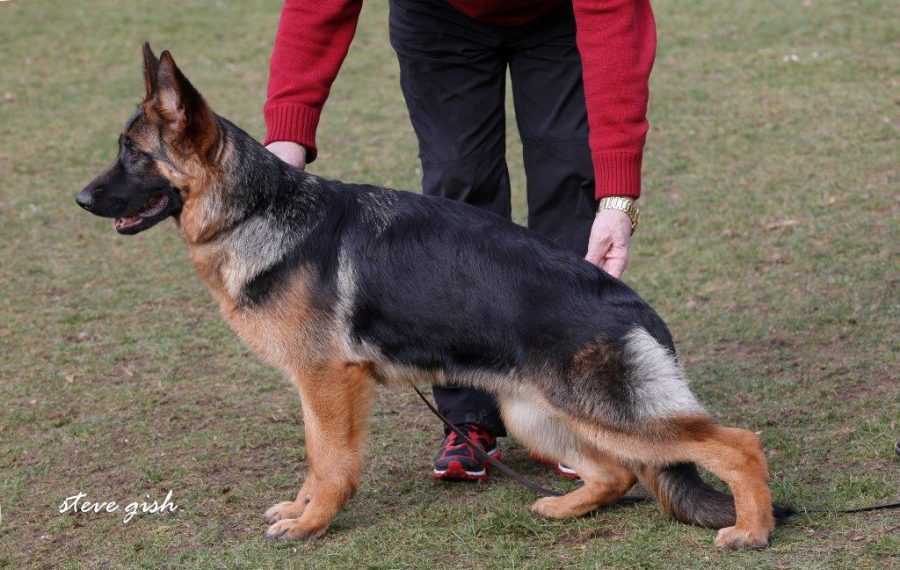 Carlotta vom Messebau, 6.5 year old spayed female, German Import, Pink Papered, IPO 1, hips and elbows "a" normal , DM free. Now for sale! Her call name is "Charlie". She is very fun, energetic, great as a running or hiking companion.  She is not good with female dogs, good with larger male dogs.
High energy,. For the knowledgeable German Shepherd owner only please!
Please call (951) 443-4318 for details.
V Carlotta vom Messebau's Pedigree
First Generation
Sire: VA Leo von der Zenteiche
IPO 3,KKl 1, "a"
Dam: V Nanja vom Messebau
SchH 1, KKl 1, "a"
Second Generation
Sire: VA Furbo degli Achei
SchH 3,IPO 3 KKl"a"
Dam: V Yanka von der Zenteiche
SchH 2, KKl 1 "a"
Sire: VA1 Arak de la Ferme Malgre L'eau
SchH 3 KKl 1, "a"
Dam: V Xenia vom Messebau
SchH 2, KKl 1,"a'
Third Generation
Sire: VA Quenn vom Loher Weg
SchH 3 IPO3,FH1,KKl 1, "a"
Dam: VA Fenia degil Achei
SchH 2, KKl 1, "a"
Sire: VA Yukon von der Bastillie
SchH 3, KKl "a"
Dam: V Pola von der Zenteiche
SchH 2, kkl 1″a"
Sire: VA Zamp vom Thermodos
SchH 3 KKl 1, "a"
Dam: VA Tendrina de la Ferme Malgre L'eau
SchH 3, kkl1 "a"
Sire: V Quentin Karanberg
SchH 3,KKl 1 "a"